A Labyrinth is a flat surface containing an intricately designed pathway but unlike a maze, there are no dead ends, it is one continuous path.
The design for the David A. Dimeo Memorial Labyrinth is known as the Chartes' pattern and it dates back to the Middle Ages. The pattern was originally constructed at the Chartes' Cathedral in France.
This popular design is considered the most graceful and elaborate.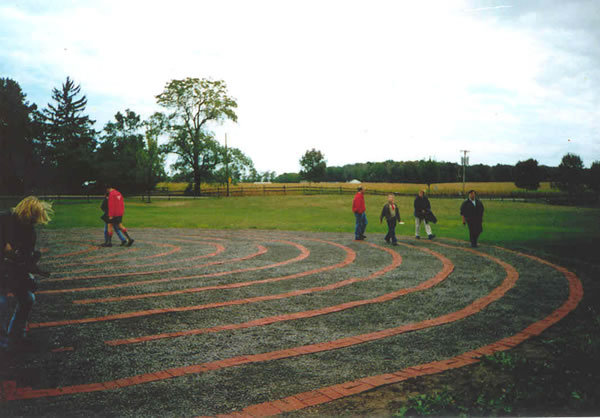 Walkers enjoying the Labyrinth located in the Tinker Nature Park,
1585 Calkins Road, Henrietta, New York, 14467 Tel: 585 359 7042